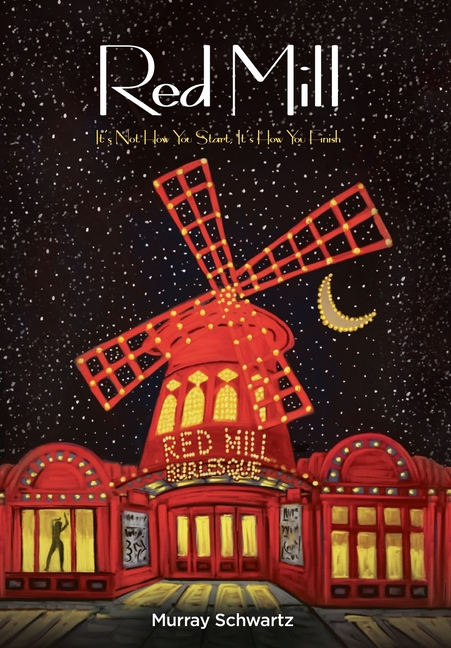 Red Mill: It's Not How You Start, It's How You Finish
Academy Award winning producer Irwin Winkler ( Rocky , Raging Bull , Goodfellas , and Netflix's The Irishman ) said the following about Red Mill: "A mesmerizing read.
Bulk non-returnable discounts
Quantity
Price
Discount
List Price

$

21.95
---
Book Information
| | |
| --- | --- |
| Publisher: | Redwood Publishing, LLC |
| Publish Date: | 08/12/2020 |
| Pages: | 232 |
| ISBN-13: | 9781952106231 |
| ISBN-10: | 1952106230 |
| Language: | English |
Full Description
Academy Award winning producer Irwin Winkler (Rocky, Raging Bull, Goodfellas, and Netflix's The Irishman) said the following about Red Mill: "A mesmerizing read. I couldn't put it down."
Barbara Lazaroff, designer, restaurateur, Co-founder of the Wolfgang Puck brand raved, "Murray's life is a true Hollywood success story. His stories are full of surprise, humor, shock, regret, illumination, and so much heart. I learned some valuable lessons as well. Red Mill is destined to be a best seller "
Wheel of Fortune co-star, Vanna White says: "I just finished reading and loved your book--it was so heartfelt, honest, and entertaining. I love hearing your stories, and how everything really comes down to choices made. Aside from that, thank you for believing in me. You changed my life."
David Geffen, head of DreamWorks, recalled his fond memories of our past experiences in Red Mill His review: "I loved reading your book...it brought it all back to me...Congratulations. David."
**
Red Mill is an intimate memoir of Murray Schwartz's modest beginnings in the Bronx at his Dad's burlesque night club.
Follow him as he shares his adventures of going from the mailroom of the William Morris Agency, to becoming the right hand man of the mob-connected agent to the stars, George Wood, and then rose through the ranks to be an important theatrical agent. Not satisfied with being only an agent to the stars, he resigned from the agency to create Merv Griffin Enterprises, which soon became a conglomerate that created Wheel of Fortune and Jeopardy. Along the way, he became a bachelor father, a man about town, survives a hijacking, and buys and sells companies.
An excerpt from the book: "My boyhood in that neighborhood strip club, the Red Mill, and my father's strong presence in it, taught me all kinds of lessons-integrity included. I just didn't know where those lessons would lead me; as it turned out, they took me pretty far."
Read on to discover how Murray learned by living. This book is an honest, often witty account of everything that isn't taught at Wharton-and shows that we're shaped by our past, but our destiny is not. Enjoy